Networking Event
March Membership Luncheon
Wednesday, March 15 | Carroll EMC
11:00 AM - 1:00 PM
ABOUT EVENT
Please join us for our March Membership Luncheon.
SPEAKERS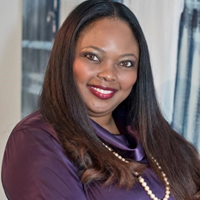 Sandy U. Johnson
Sandy "Unique" Johnson began her Real Estate career 26 years ago, with a desire to improve the quality of her life and those around her. Sandy leaped and has not looked back. With a strong desire to help families achieve the American Dream of homeownership, Sandy committed to being determined to provide a friendly yet discerning approach to all her colleagues and clients; staying updated with all laws, grant programs, and loan options available to benefit her clientele; provide educational resources that assist her clients in becoming successful homeowners; and assisting with wealth creation and building real estate portfolios.
A proud native of Atlanta, Sandy serves the community with integrity, passion, and dedication. Serving as a Hud Listing Broker her goal is to educate and inspire colleagues to be the best in completing HUD transactions.
With understanding, individuals have different needs, and the solution may not be the same for each case, but her service to the need always provides unique results. Sandy also served SunTrust Bank Corporate for 14 years navigating through corporate America and serving the executives and corporations in excellence. Once the decision was made to become a real estate agent in 1996 Sandy understood the importance of leadership and the need to become a Broker in this industry. In 2007 Sandy became a Real Estate Broker allowing Sandy to serve the community in a larger capacity. 2013 became the Qualifying Broker of Sandy U Johnson Associates LLC, Sandy's commitment to servingAustell GA and surrounding areas continues to grow and serve.
Carroll EMC
155 GA-113, Carrollton, GA 30117, USA
(770) 832-3552