Continuing Education Event
Business Planning with the Consumer in Mind
Monday, December 5 | West Metro Board of REALTORS®
8:30 AM - 12:00 PM
ABOUT EVENT
There comes a time in every agent's life when the decision is made to stop the madness and start planning for success. Unfortunately, many agents make this decision when failure has brought them to the place where they have to choose between ending their real estate career and giving it one last try with a plan in hand. This can all be avoided if agents would first view their real estate career as a business and view the folks they assist as consumers. This course has been designed to help the agent create their business plan, but only after researching the consumer market in order to better serve consumer needs and manage transactions.
SPEAKERS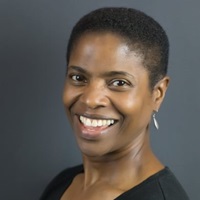 Joi Bostic
Since Joi Bostic was a little girl, everyone around her would say that she would grow up to teach others. Although she would hold classes with her dolls and stuffed animals, she resisted and protested against a career as a teacher. Her formal education had her on track to enter corporate America in the area of marketing management. However, after college, Joi finally followed her "true calling" and entered the classroom in 1988. Since then she has taught college credit courses, traveled the country delivering workshops and seminars and designed hundreds of courses and workshops.
Joi has earned a reputation for Real Estate training as being a thorough, easy-to-understand instructor with humor and practical application. Recently, Joi completed and was awarded the REEA Gold Standard Instructor Certification. Joi's goal in instructing is to ensure that learning takes place in an enjoyable safe environment and each student walks away with an understanding of the material.
West Metro Board of REALTORS®
154 Bankhead Hwy, Carrollton, GA 30117, USA
(770) 832-0804