Continuing Education Event
CE Course - 2023 GAR Contracts
Monday, January 9 | Carroll EMC
9:30 AM - 12:30 PM
ABOUT EVENT
Instructor will outline in detail the correct use of the GAR Exhibits, Amendments, and Special Stipulations and how they are used in everyday applications by the user. Forms explained in detail are the seller's disclosures, finance documents, common amendments to a transaction, and the use of special stipulations.
SPEAKERS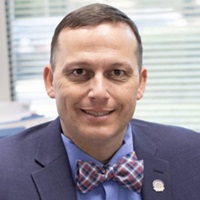 Nakia Brooks
Nakia Brooks is an experienced real estate professional with well over a decade of knowledge, training, and experience under his belt! Having worked over 1,000 transactions, 700+ of which have been working short sales, he has the knowledge to get just about any deal done! Alongside teaching real estate, Nakia is the Operating Broker at Heartland Real Estate! He works day in and day out training other real estate sales professionals how to do the things he has done over the years!
Nakia is an integral part of the Northeast Area Metro Association of REALTORS (NAMAR), where he serves as the President of the Board of Directors for 2023 and volunteers time to give back to where he came from! He is the board Chairperson for the Committee of Brokers Council for NAMAR. Nakia was also selected from hundreds of applications across the state of Georgia to be part of the Georgia Association of REALTORS 2019 Leadership Academy and the GAR REALTOR of the Year for 2022. Nakia is very proud to be a REALTOR® and his association at the local, state, and national levels!
Nakia lives in Braselton, Ga with his wife Elizabeth and his four children (Karrin, Marissa, Hannah & Hayden). If you know Nakia, you know his favorite thing to do is fish, and if he isn't helping someone with Real Estate, he is in his fishing kayak or his boat landing the next big fish!
Carroll EMC
155 GA-113, Carrollton, GA 30117, USA
(770) 832-3552