Former Mayor Sam Massell Speaks at RPAC Major Investor Luncheon
September 13, 2018
RPAC Major Investors were treated to a luncheon featuring former Atlanta Mayor Sam Massell. Members were taken on a journey through his time in elected office, career as a REALTOR® and given insight on the evolution and future of Atlanta. He also discussed his new book, "Play It Again Sam: The Notable Life of Sam Massell".
The Major Investor Luncheon is one of the many benefits our members who have invested $200 or more to RPAC during the 2018 PAC cycle receive. Previous speakers include U.S. Senator and REALTOR®, Johnny Isakson and Phil Kent & Jeff Dickerson of Fox 5's "Georgia Gang".
To learn more about the benefits of becoming a Major Investor contact Aaron Johnson, Government Affairs Director, at 404-732-0631.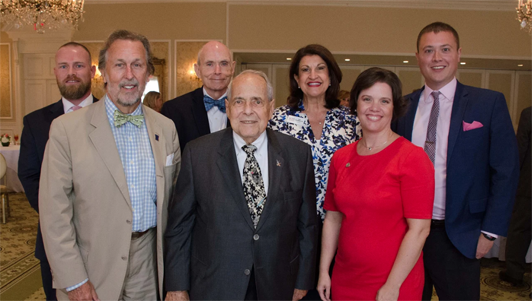 Former Mayor Sam Massell with ARA and ACBR leadership