REALTORS® Support Fulton Commissioner Bob Ellis
July 9, 2020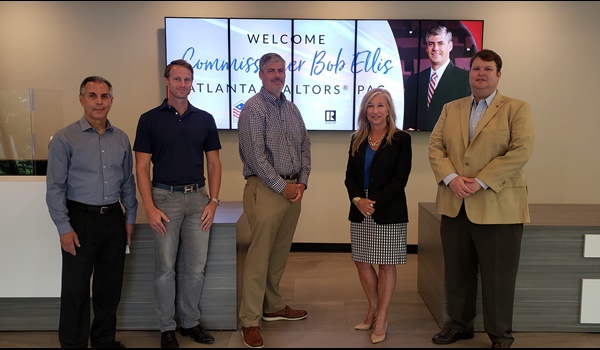 Pictured from left to right: Joe Marino; Chris Ahrenkiel, ACBR Governmental Affairs Chair; Commissioner Ellis; Donna Murphy, ARA Governmental Affairs Chair; and Ethan Armentrout.
Members of ACBR and ARA joined together to support the re-election of Fulton Commissioner Bob Ellis.
In what promises to be an exciting election year, ARPAC kicked off the season with an early endorsement for one of Fulton's best commissioners. Members of the Governmental Affairs Committees from both ACBR and ARA greeted Commissioner Ellis at the REALTOR® center in Fulton County.
Commissioner Ellis did not have a primary opposition, however, he does have a tough opponent in November. Both ACBR and ARA will be working together with ARPAC to look at local candidates in the November election that could become REALTOR® Champions.
Stay tuned for more 2020 Election updates!